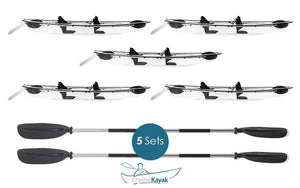 5 Crystal Kayak Explorers
Crystal Kayak
Regular price $5,995.00 Sale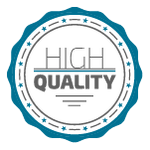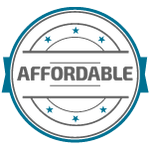 The Crystal Kayak Explorer is completely clear on all sides and allows riders to view the underwater world beneath them!

Resorts, hotels, and kayak rental companies or anyone else who wants to buy in bulk can buy 5 at a discounted price that works out to only $1,299.00 each, your customers are sure to love the unique opportunity to use one of your clear kayaks.

This kayak is lightweight, yet durable and is designed for a variety of water conditions, from flat, calm water to choppy waves. It comes with a removable frame, seats, and inflatable chambers that all allow for easy storage and transportation. The Crystal Kayak Explorer features an advanced polymer hull and corrosion-resistant hardware.