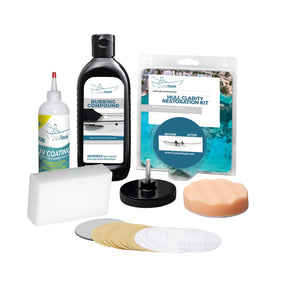 Hull Clarity Restoration Kit by the Crystal Kayak Company
Crystal Kayak
Regular price $65.00 Sale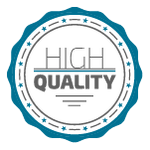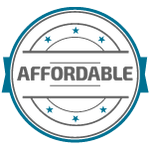 This Hull Clarity Restoration Kit is a must-have for rental companies and for avid kayakers. Over time, Cyrstal Kayaks will develop markings that reduce the clarity of the hull. This kit includes a series of steps and products that will easily remove these marks.
Each Hull Clarity Restoration Kit is suitable for one bow-to-stern entire hull restoration of a single kayak or spot-maintenance of up to five kayaks.
Each kit contains:
1 x Magic Eraser
1 x Drill Attachment to Hold Sanding Discs
6 x Gold 500 Grit Sanding Discs
4 x White 800 Grit Finishing Discs
1 x Gray 3000 Grit Refining Disc
1 x Rubbing Compound
1 x Compounding Pad
1 x UV Coating & Clarity Restoration Solution
1 x Instructions
You will need to provide a corded or wireless electric drill.